Tactile Flavours
Packaging Design | Illustration
In a market oversaturated with colourful products competing for our attention, a new way of engaging with the customer lies in implementing tactile features into the product packaging. 
This project explores the possibility of haptically transmitting a product's flavour using a selection of chocolate bars as a case study; the combination of geometric shapes helps visually distinguish the flavours.
✰
Spent roughly three days transferring the vinyl onto the exhibition table. An experience I will never forget.
★
This project received the
Exonera Brand Award 2017
 for excellence in conceptual design and 
fine art experimentation.

Packaging design guidelines
A visual guide to designing chocolate confectionery packaging that speaks for the product itself.
Intuitively transmit the product's flavour by layering the steps presented below.
Ideation
Application of guidelines to actual products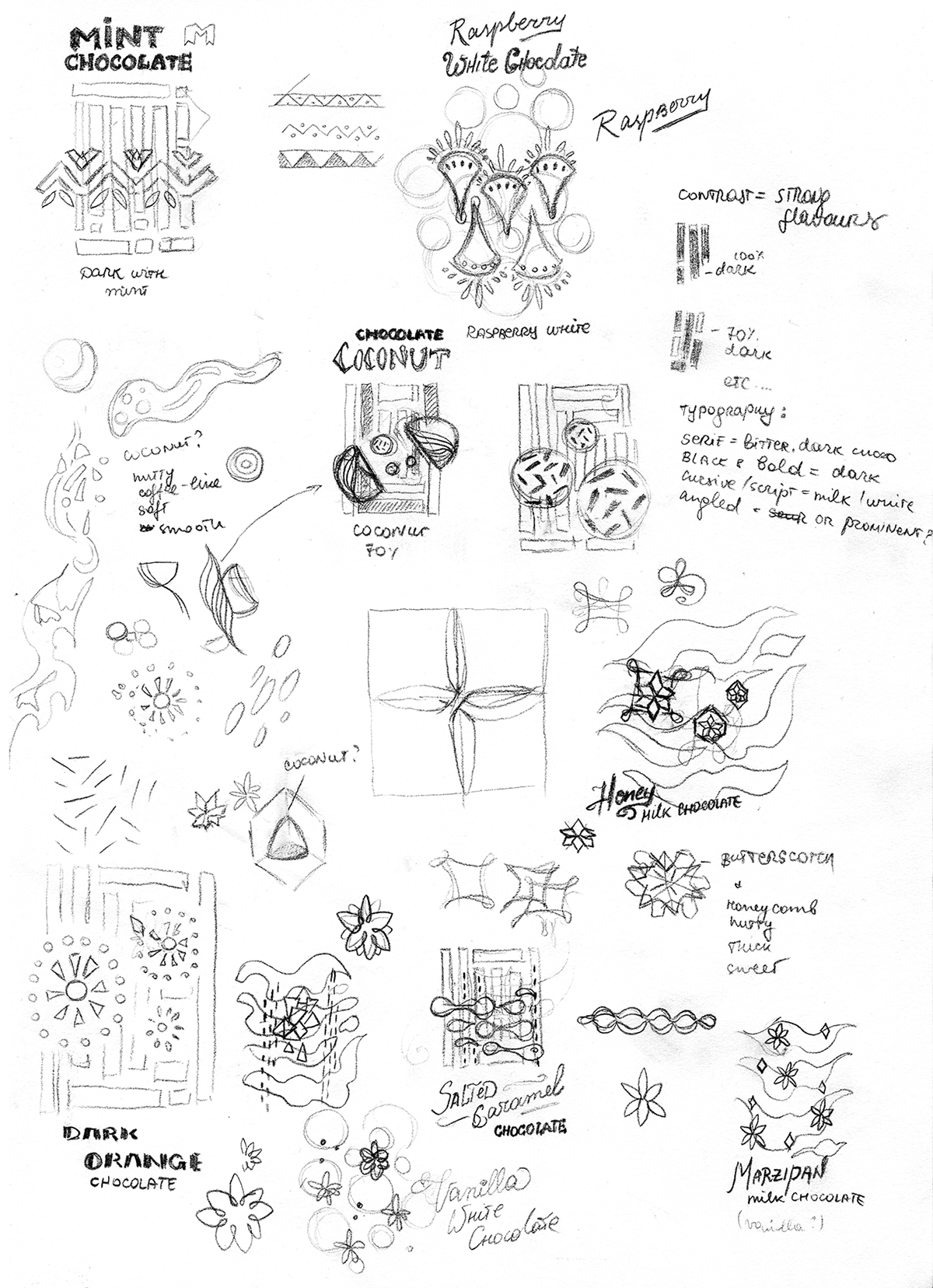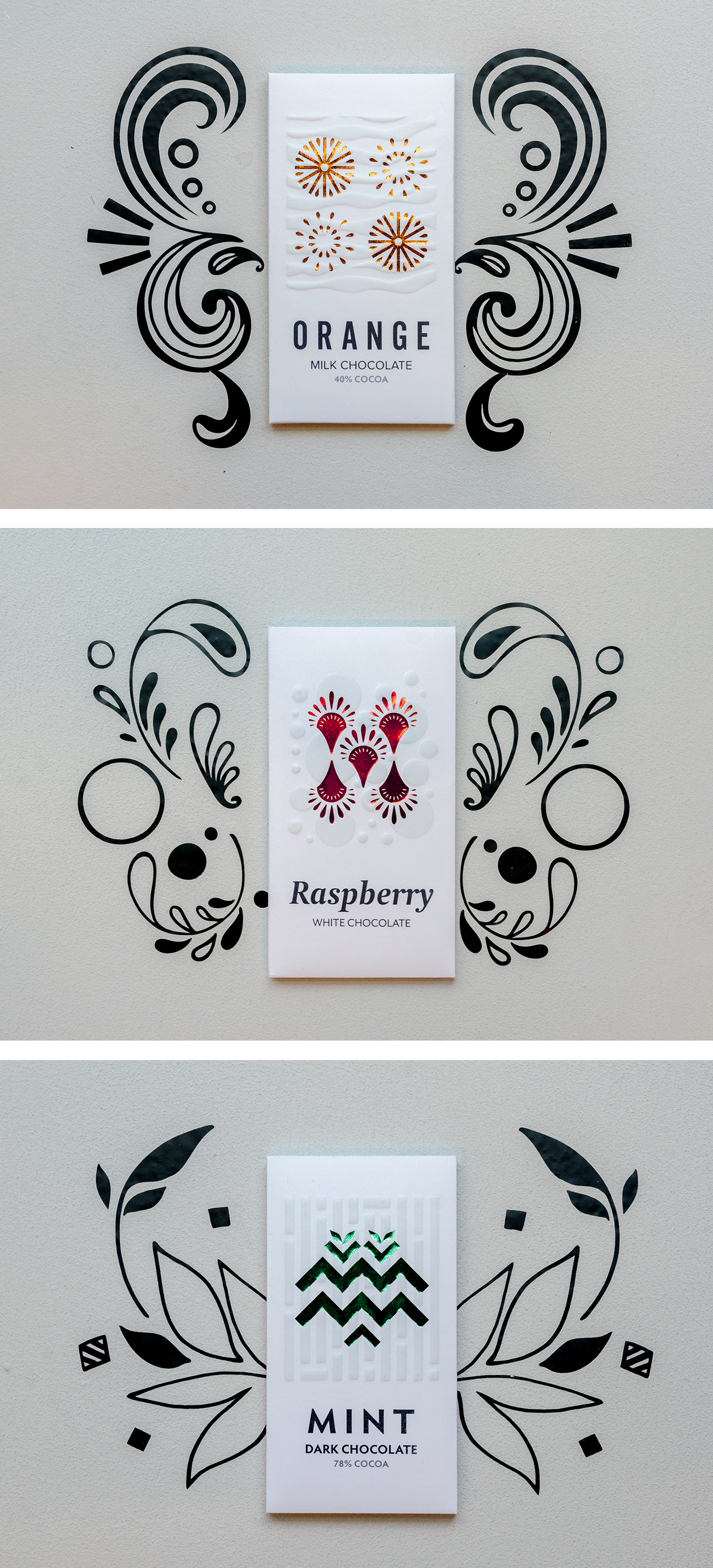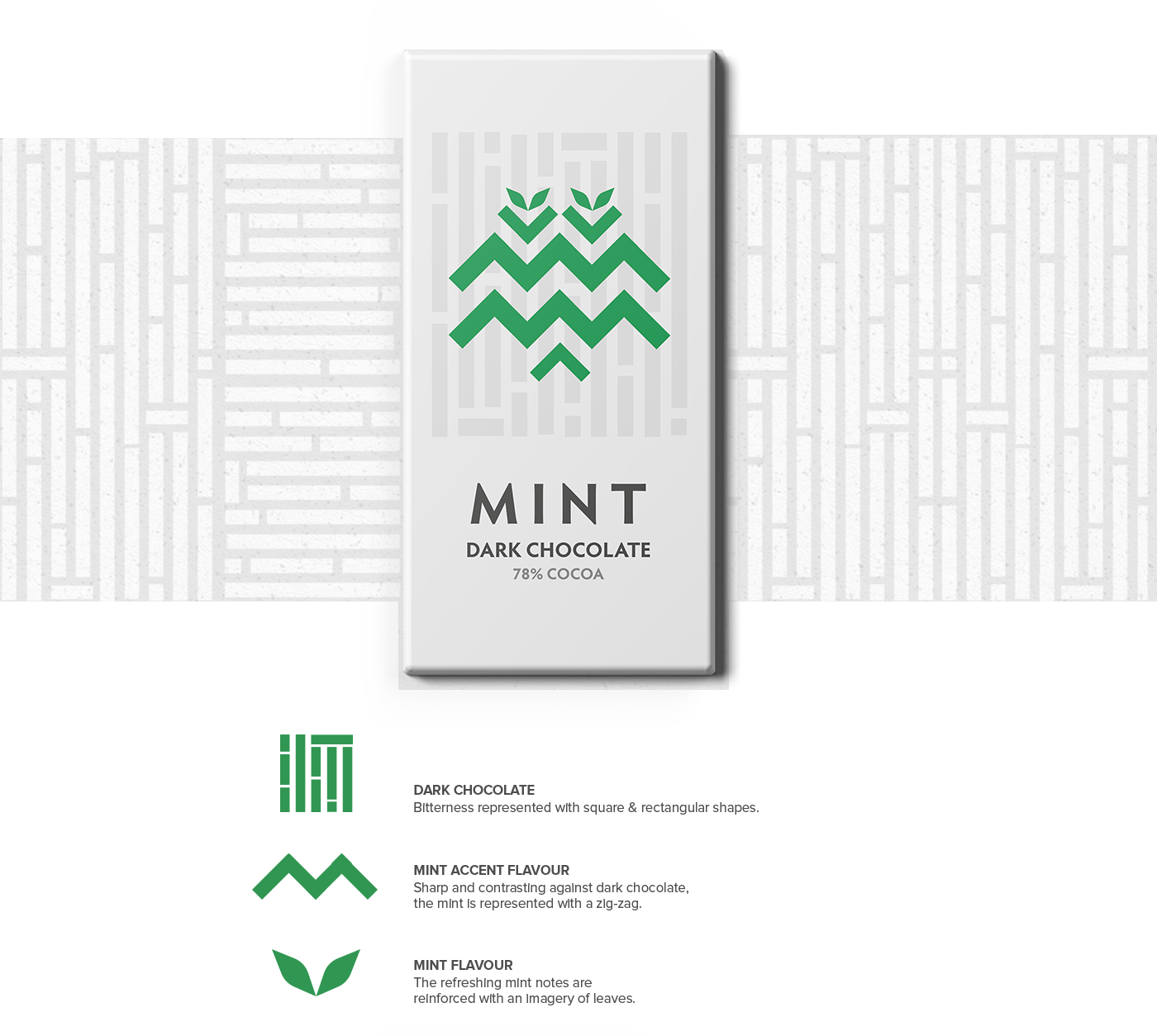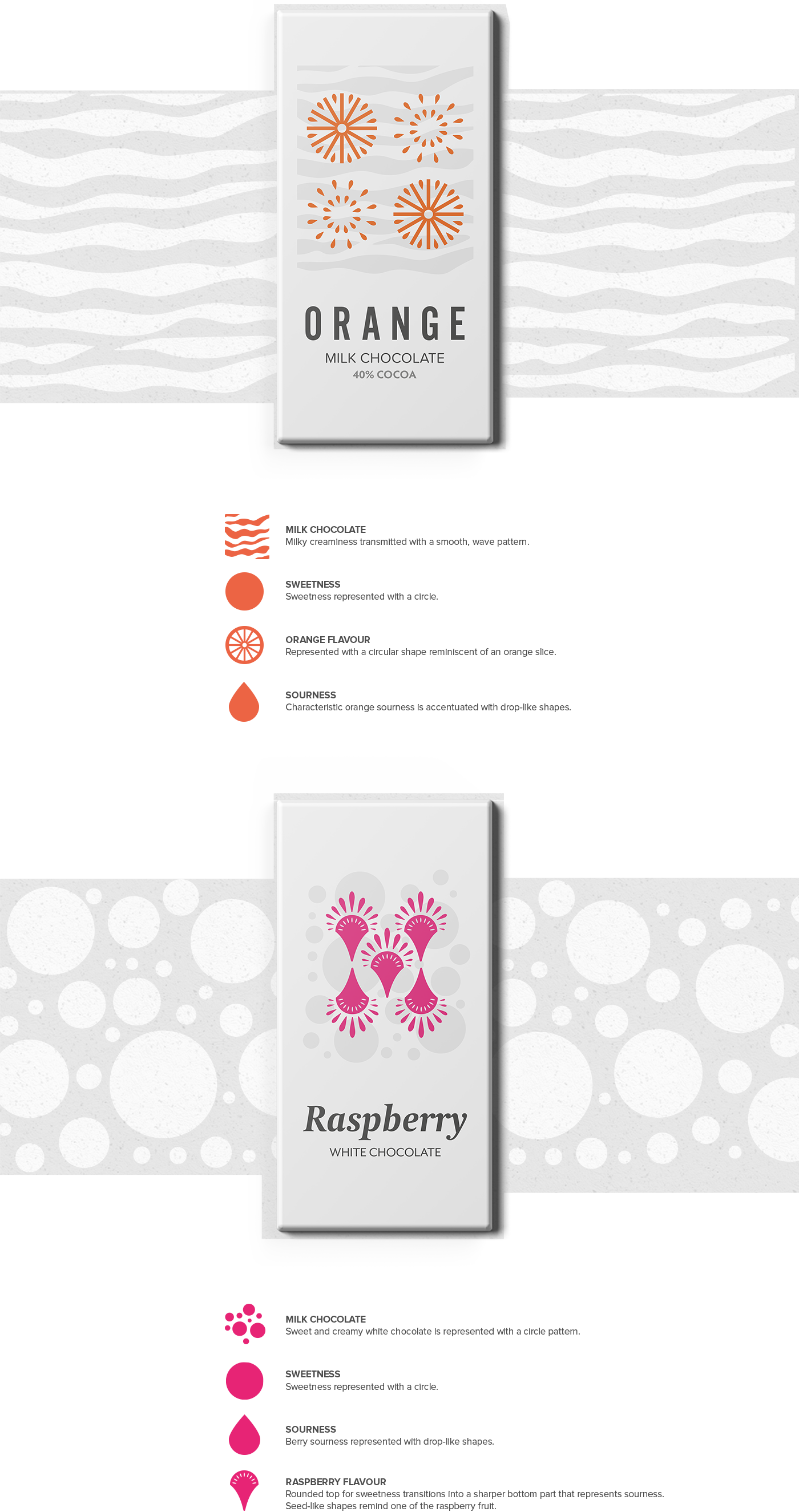 Process
All packages were handmade using laser-cut stencils, an embossing machine, and a laminator to transfer foil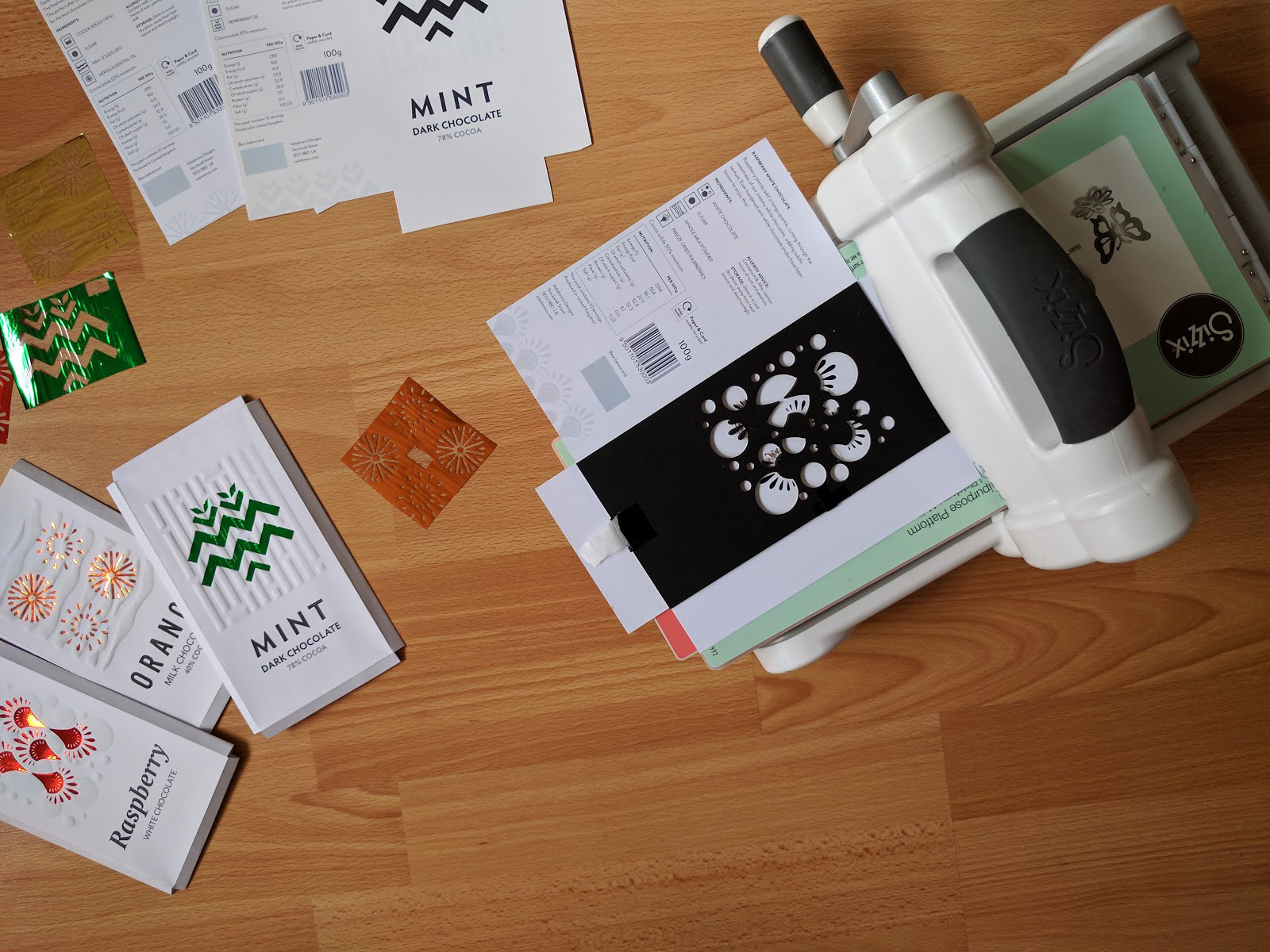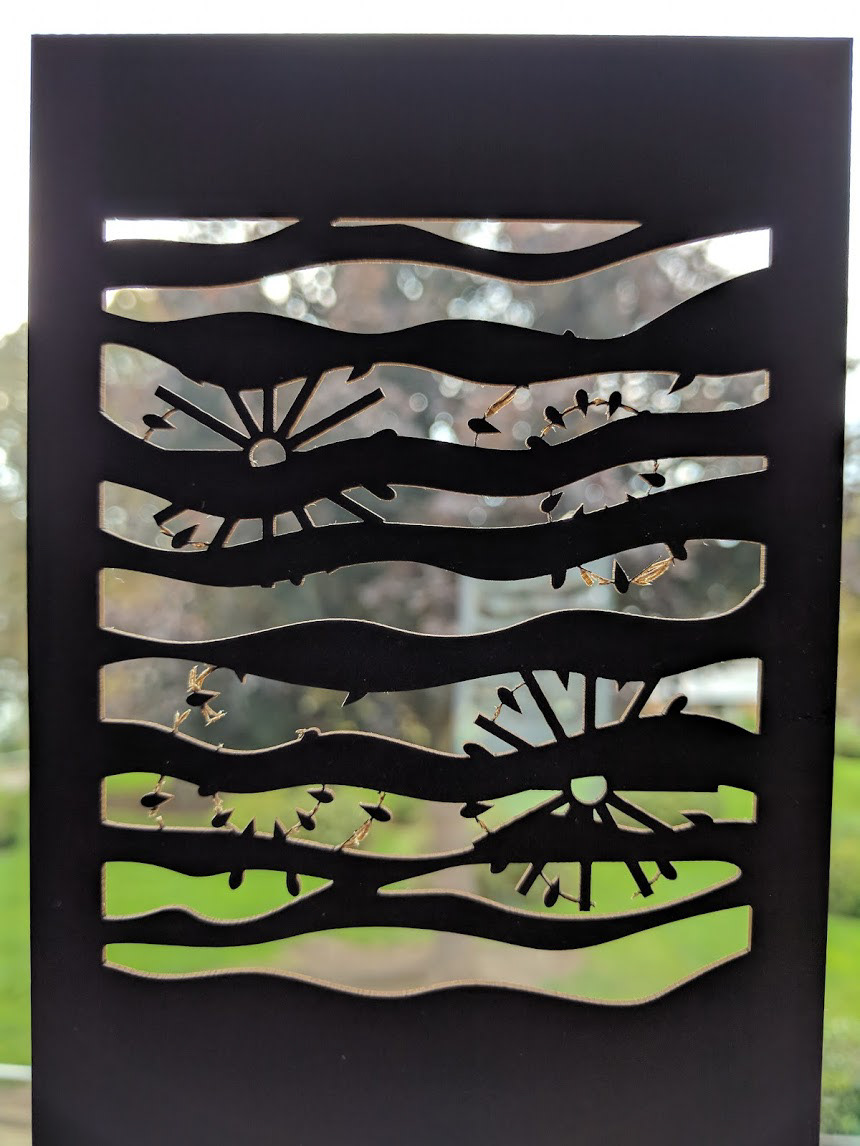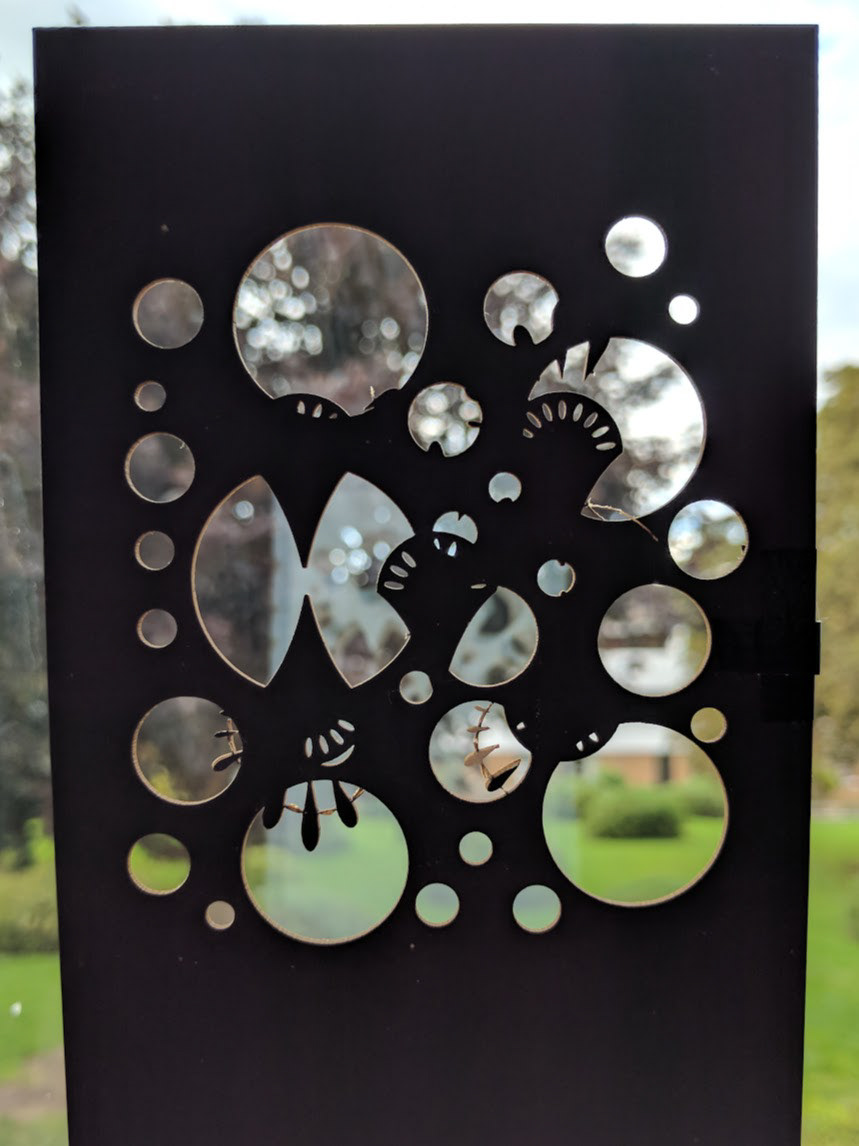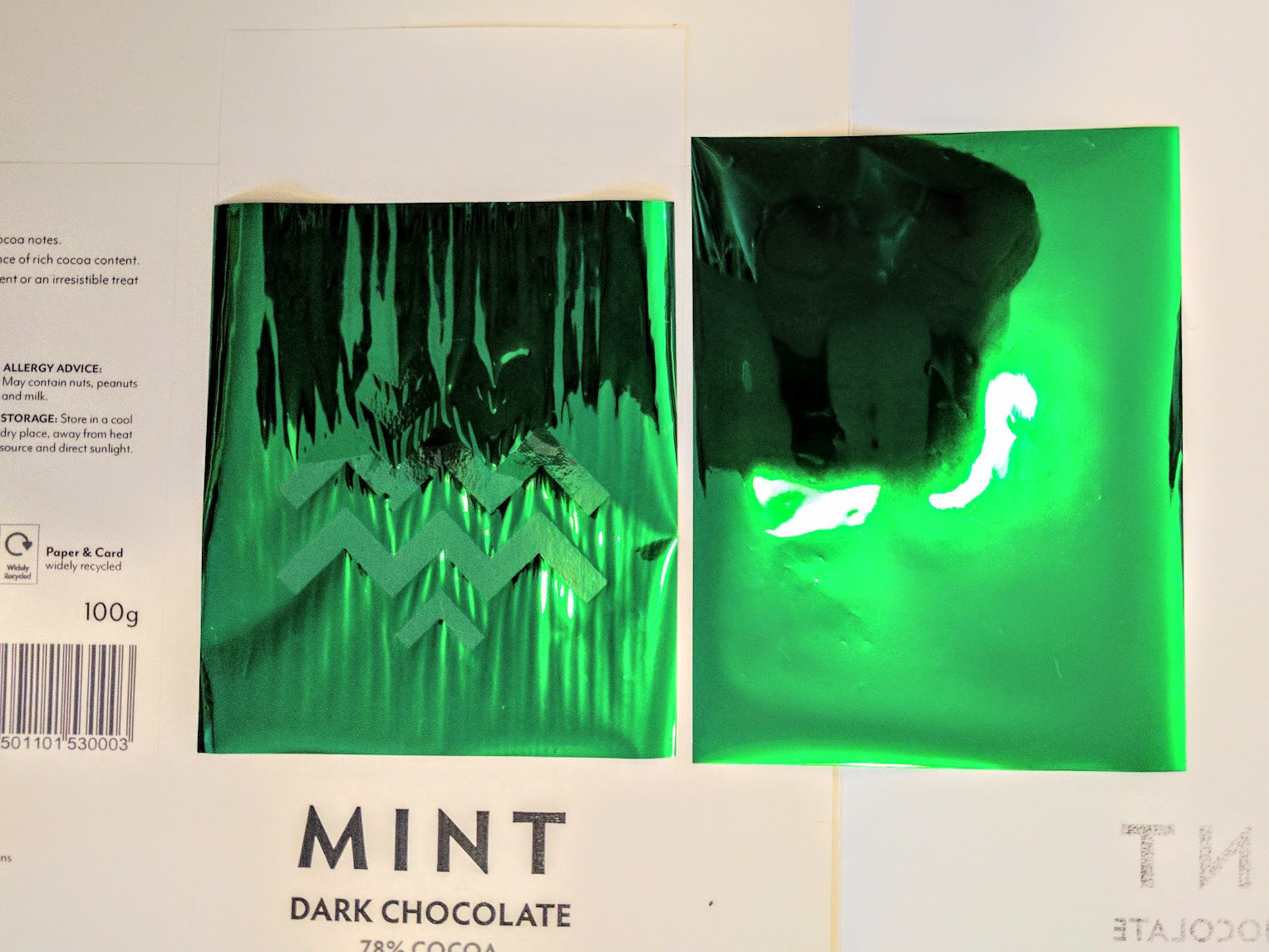 Exhibition
Planning and setting up the display for the House of Miscellany exhibition at Greenwich.
All graphics and text were applied using vinyl. The display also featured three acetate sheets lined up to showcase the layers of the packaging design.