Seasons Changing
MOTION GRAPHICS | Illustration
A small morphing loop animation I created using Illustrator and AfterEffects.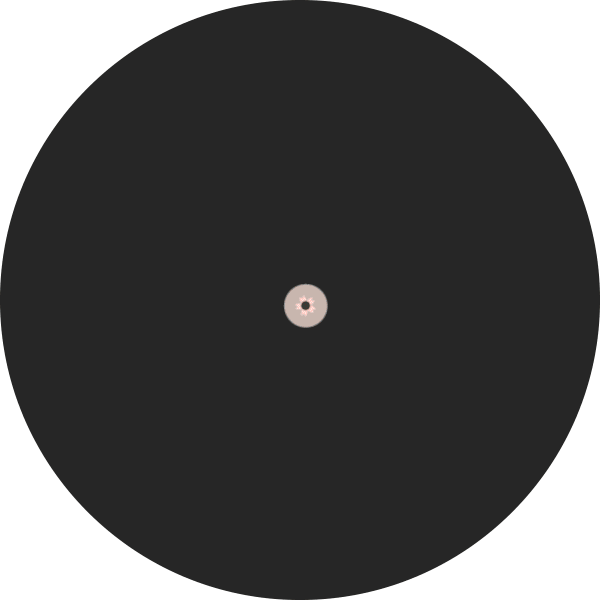 motion graphics | infographics
Futuristic concept for a wearable device aimed at reducing levels of work-related stress.
Idea is based on research of existing advances in wearable technology and materials.
The video demonstrates the issue using statistics and provides a solution in the form of the product.
☆

Creating morphing transitions between elements was my favourite part.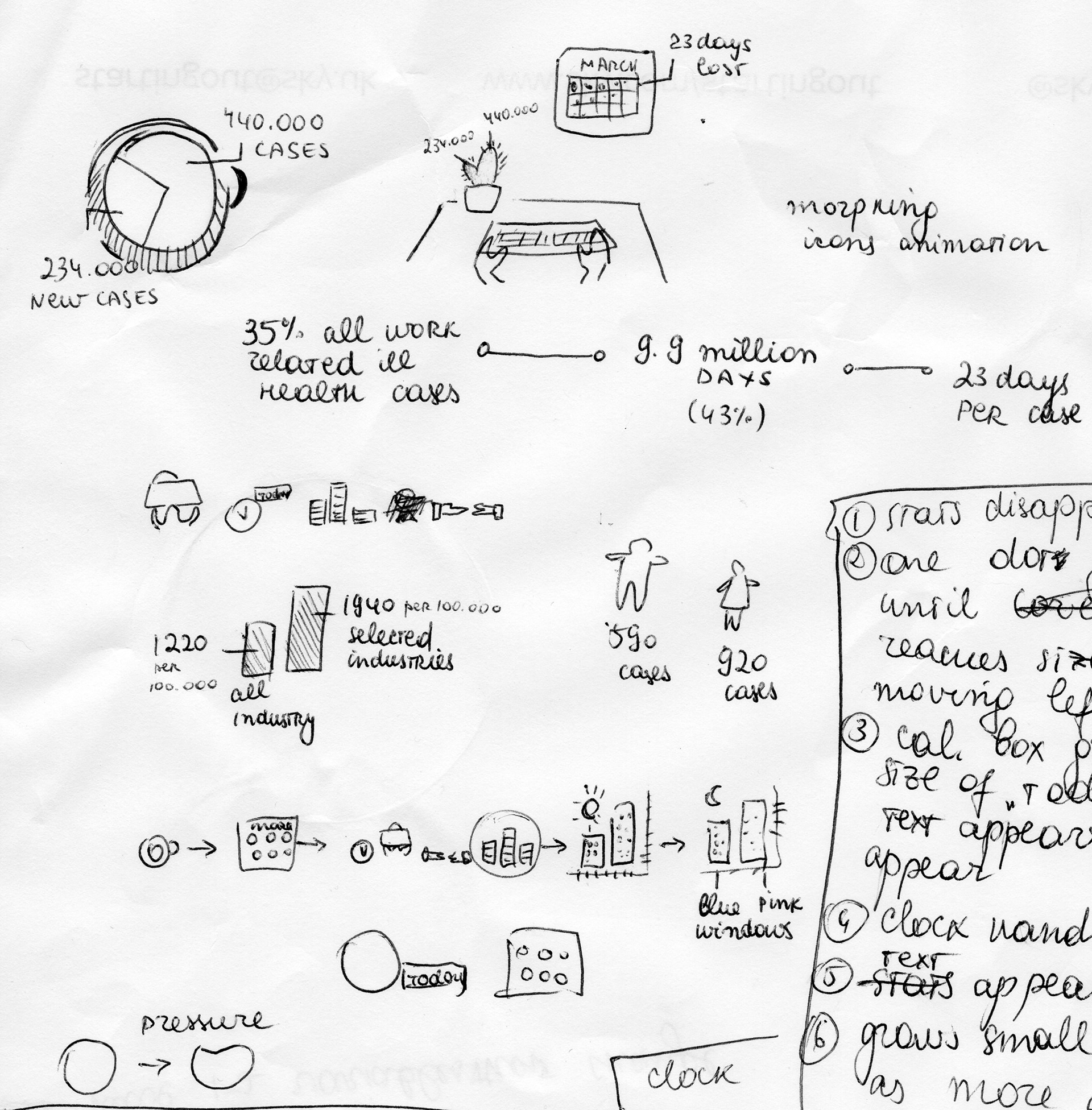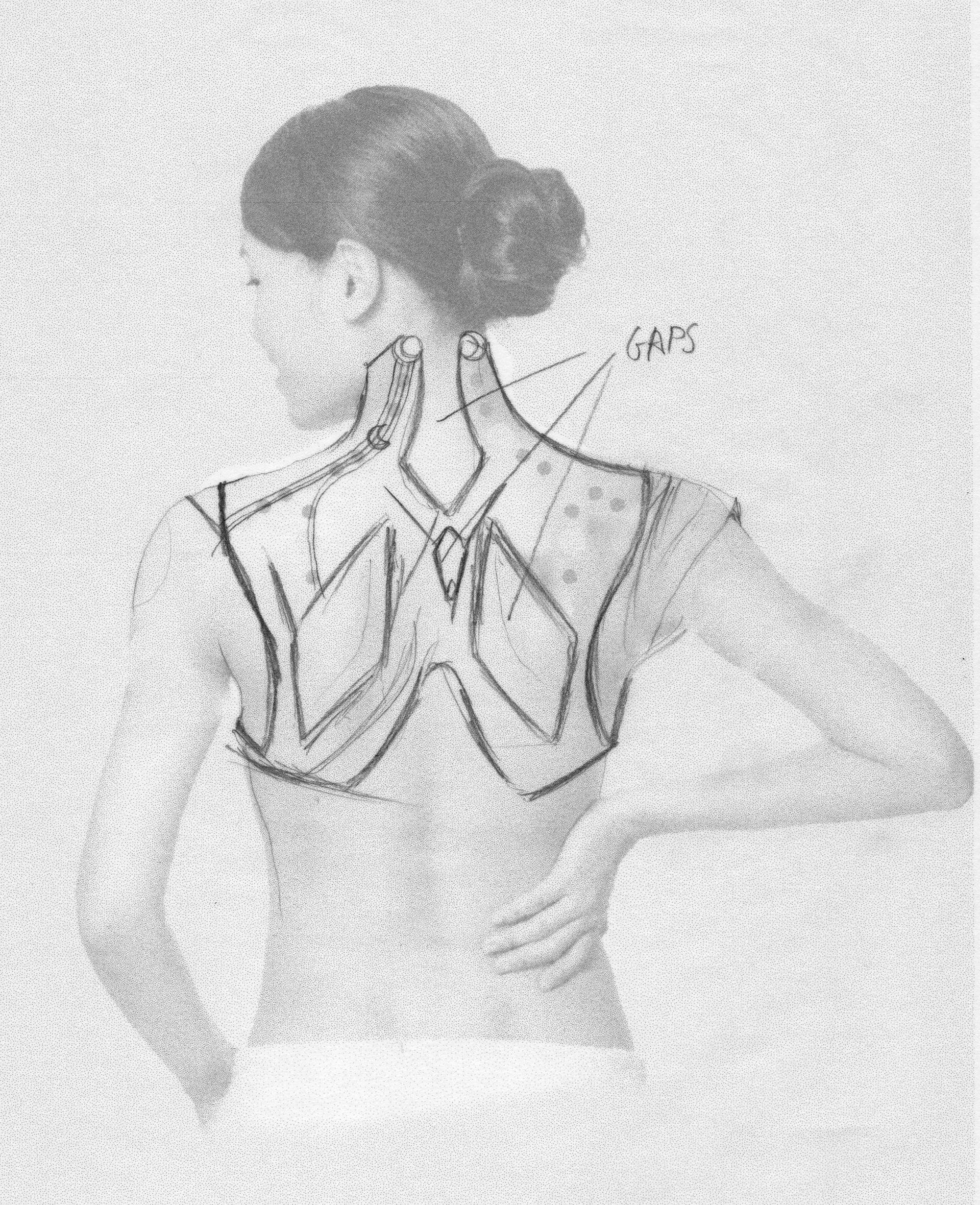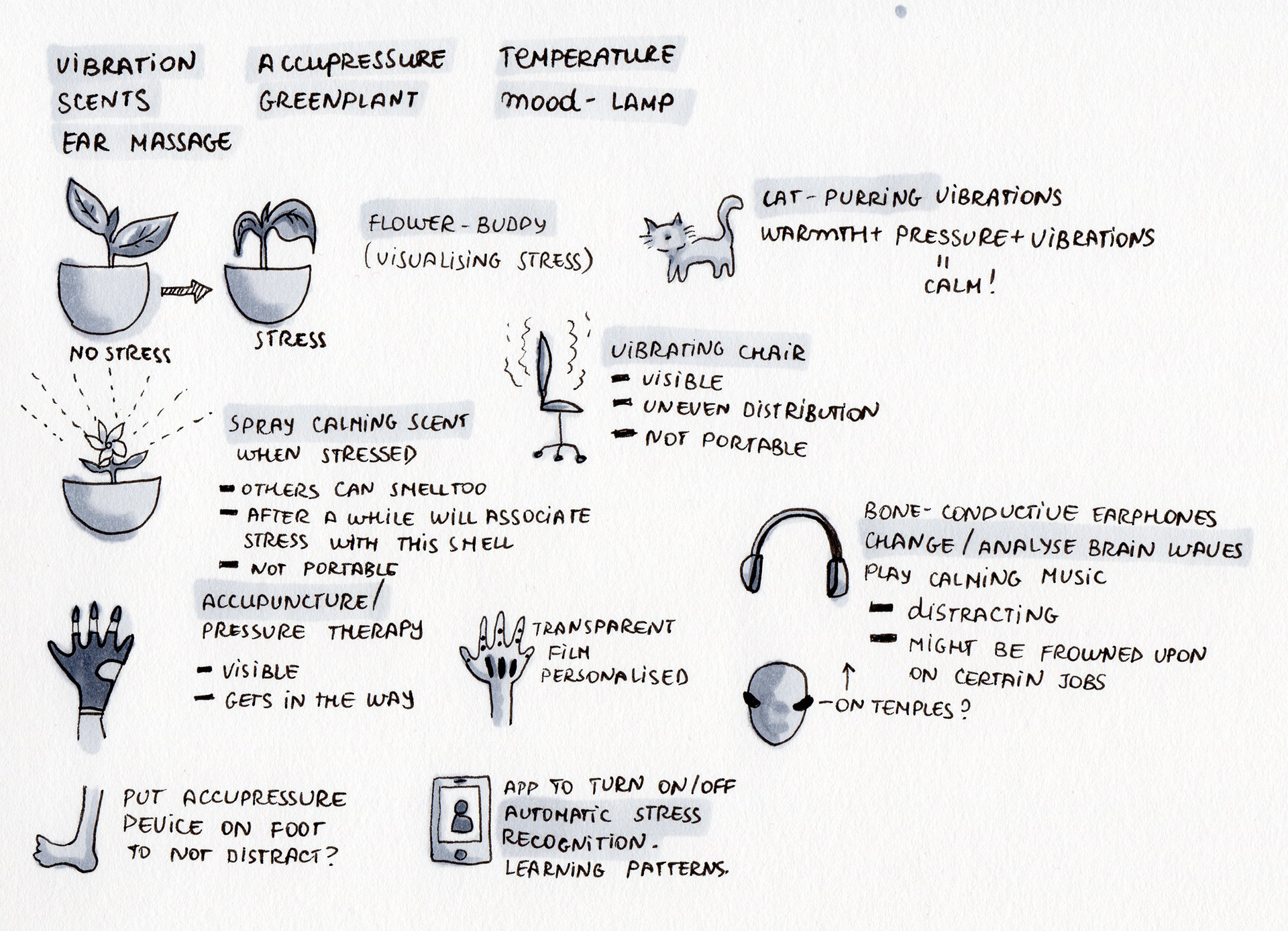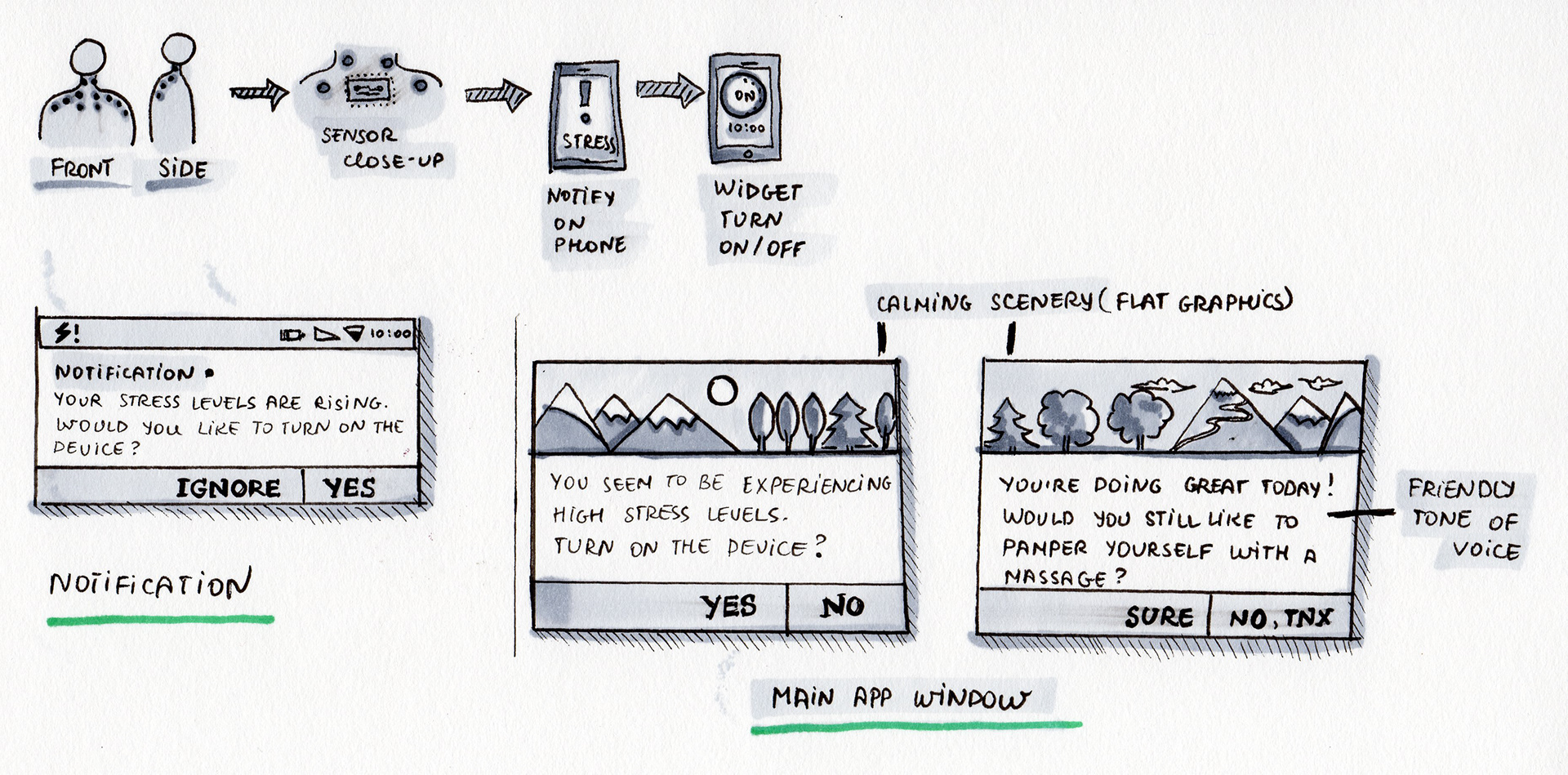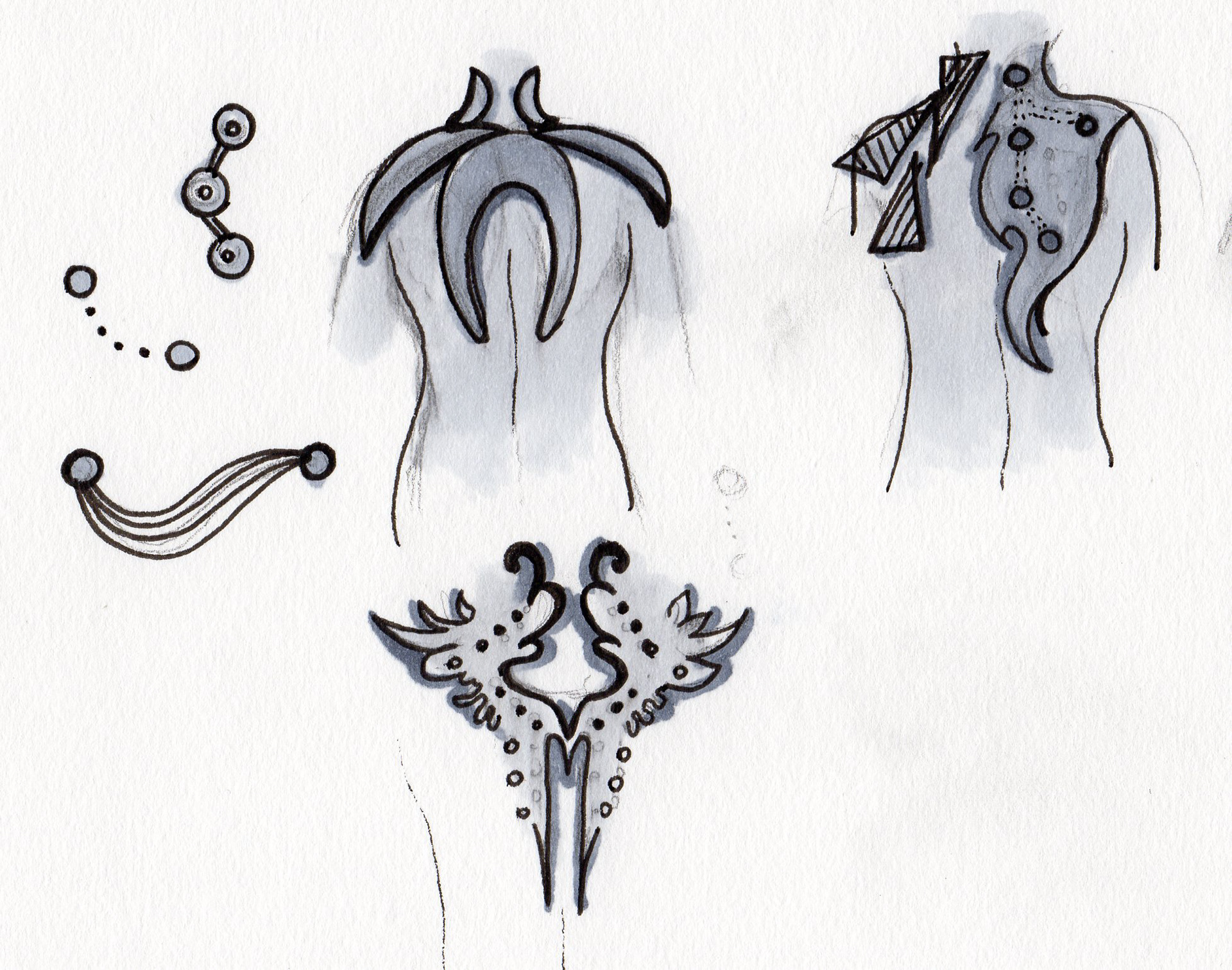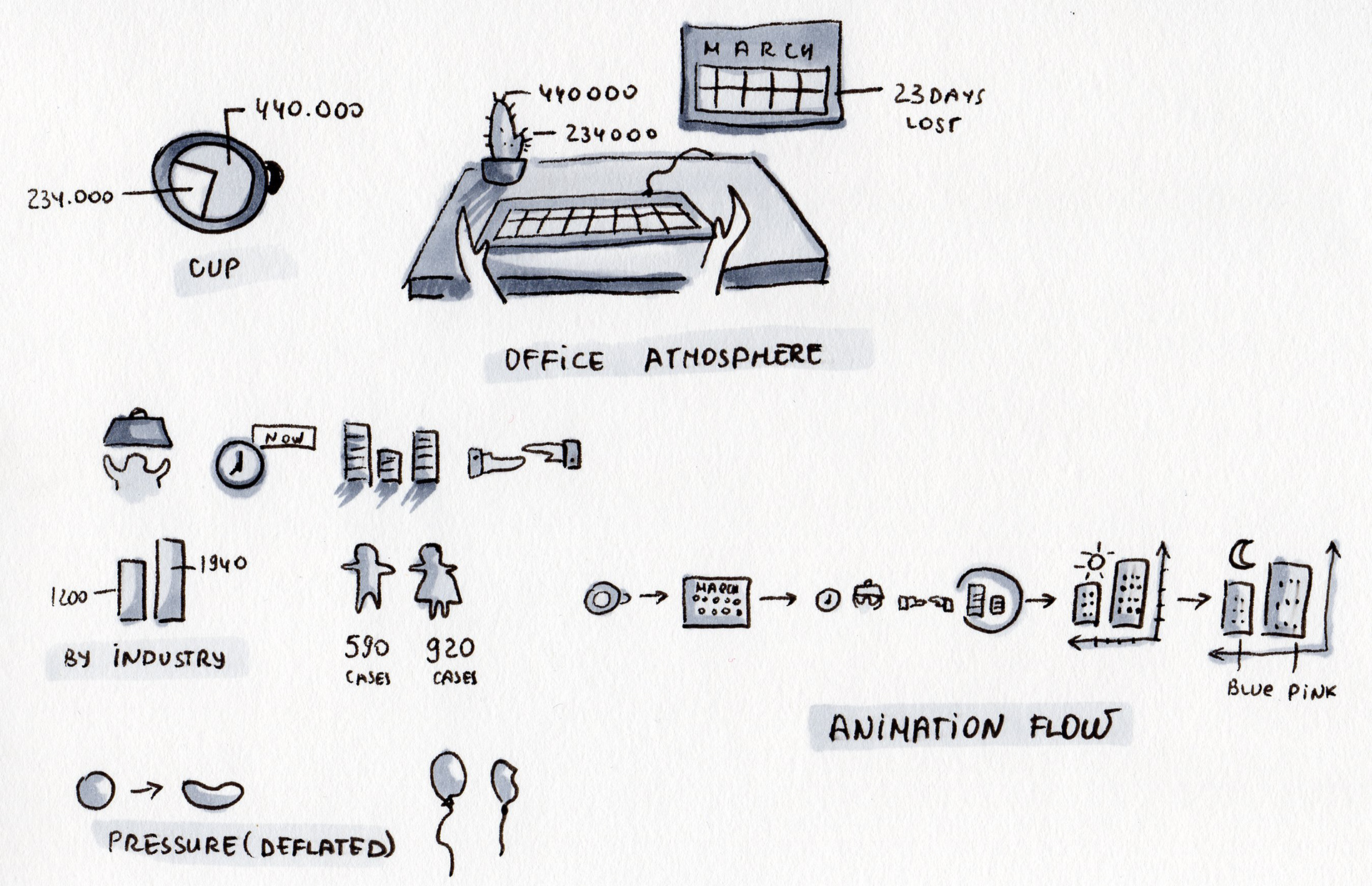 The product is a 'second-skin' device that uses stretchable circuits. Small vibrating mechanisms are placed inside a skin-colored silicon derivative material. A skin-close sensor is incorporated into the same device, and reads information that helps determine stress levels (such as sweat, blood pressure, etc.). It sends data to the user's phone/app, alerting them of the stress levels. The user has an option to turn on the device manually or set it to turn on automatically whenever it detects stress. 
Animated ad for a skydiving company (concept, not real company work). 
Challenge: transmit the emotion of fear without using words.
Software
:
After Effects and Premiere for the animation. 
Backgrounds drawn in Photoshop, character created in Illustrator.
☆

Loved learning the basics of character animation.